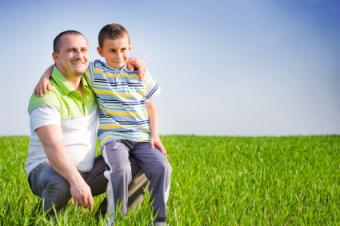 The state of Iowa outlines its guidelines and laws regarding child support in Iowa Code 598, sections 21 and 22. These guidelines were established in accordance with federal child support laws, which require each state establish child support laws. These guidelines are enforced through the Iowa Department of Human Services Child Support Recovery Unit (CRSU).
Initiating a Support Order
Biological and adoptive parents, as well as non-parental legal guardians, can initiate a request for a legal support order. To initiate an order:
Apply with CRSU. There is a $25 application fee.
Hire an attorney.
Seek child support as part of a divorce decree.
How Support Is Calculated
Iowa uses the income of both parents to determine a basic child support obligation. The support calculations factor the gross wages of both parents, including income from commissions, tips, bonuses, salaries, self-employment, pensions, and other income. Each parent is allowed to take certain deductions, including:
State and federal taxes
Mandatory deductions for pension or union dues
Previous support orders
Work-related childcare costs
The parents' incomes are combined, and each parent's percentage of the joint income is calculated. The courts then determine a basic support obligation for both parents based on the combined income. Each parent provides support based on a percentage of that basic obligation that is the same as their percentage of the income. For example, if both parents had an adjusted gross income of $1,000, then each would be obligated to provide 50 percent of the child's basic support obligation. The non-custodial parent then becomes responsible for making a transfer payment of his or her obligation to the custodial parent.
Adjustments to the Basic Support Obligation
Once each parent's basic obligation is calculated, adjustments are made.
A parent who has court ordered visitation of 128 nights or more per year is eligible for a support credit of 15 to 25 percent.
Parents are credited for monthly medical support payments.
Parents may also be credited for court-ordered support of existing children.
Deviations
The court may deviate from standard calculations in certain situations. These situations include:
When an agreement is reached between both parents
If one parent has an extreme financial hardship
If there are extraordinary healthcare, educational, or work-related daycare costs
Health Care
The support order will also make provisions for the child's health care costs. One or both parents may be required to provide medical insurance, provided it is available at a reasonable cost, as outlined on page five of the Child Support Guidelines. The support order will also make provisions for payment of non-covered health care expenses of greater than $250 per year per child, or $800 per year for four or more children. Each parent will be apportioned medical expenses beyond this amount according to his or her percentage of combined income.
Modification
Either parent may seek modification of an existing support order by applying for a review from CRSU. The cost for this service is $30. Parents may also hire an attorney to modify support or petition the courts themselves. If modification is appropriate, it may be subject to different processes based on the reason for adjustment.
Review and Adjustment
In this process, CRSU will seek an order modification if:
Changes to financial circumstances result in a 20 percent or greater change in child support
The order needs changes to medical support provisions
This process can only be initiated once every 24 months, and the change must occur more than 12 months before the existing order is scheduled to end.
Administrative Modification
An administrative modification may be used if:
The last review was less than 24 months ago, and one parent's income has changed by 50 percent or more
A child needs to be added to an existing support order
A child support order was set at zero or was for medical support only
Cost of Living Alteration
Either parent may request this alteration if the cost of living based on the Consumer Price Index has changed. Parents can request a Cost of Living Alteration only every 24 months when medical and support provisions are already in place.
Collection and Distribution
Parents can pay child support via payroll deduction, at a local office, or online. Parents can receive payments on the Reliacard debit card.