Steps to Marriage Separation Reconciliation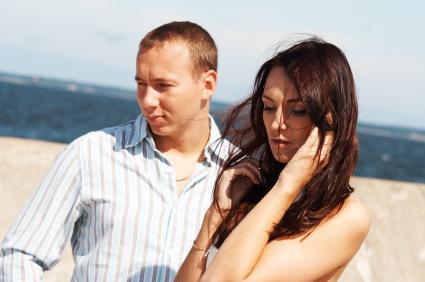 The road to getting back on track as a couple can be a complicated one, but following the steps to marriage separation reconciliation may help you and your spouse do so successfully.
The Steps to Marriage Separation Reconciliation
If you are interested in putting aside your differences and getting back on track after you have separated, the following steps can help:
Make sure it's what you both want.
For the reconciliation to be successful, both people need to be on the same page. While it may be tempting to get back together with your spouse because you are lonely or fearful about what the future will bring, taking this step for the wrong reasons will mean your chances of success will be greatly reduced.
Talk about what went wrong in your marriage.
To avoid making the same kinds of mistakes when you reconcile as you did the first time around, you and your spouse need to sit down to examine where things went off the rails when you were together. Find a time when you can talk without being interrupted and really listen to each other. You may not agree with your spouse's version of the facts, but that doesn't mean that his or her point of view isn't valid.
Decide to make a fresh start.
If both of you have talked about things and you want to go ahead with the reconciliation, you need to start things off with a clean slate. Holding onto old grudges and hurt feelings won't help you to make the fresh start you are looking for.
If the task of examining your past relationship is too difficult or emotionally-charged for you and your spouse to deal with on your own, then find a counselor who can help you to do that. The sessions are a place where you can express yourself openly and honestly while you and your spouse try to sort things out.
Sharing the News About the Reconciliation
The decision about whether and when to tell people about the fact that you and your spouse are going through the steps to marriage separation reconciliation is a very personal one. More than likely, your friends and family members will have an opinion about whether giving your marriage another try is a good idea. Keep in mind that if you reached out to them when you were hurt or angry, they are likely to remember that, and may harbor negative feelings toward your spouse.
It's only human for people to take sides when a marriage breaks down. If you and your spouse are serious about giving it another try, you may not want to share the news right away. Before sharing your intentions, go through the steps listed above and make sure that you will be able to put aside your differences. People in your life will be more supportive of your decision to get back together if you can calmly share your news and explain the fact that you have dealt with past issues effectively and you are now ready to move forward.
Talking to Your Children About the Reconciliation
If you have children, you will want to proceed with caution. Most children hope that their parents will get back together someday so that their family will be intact again. Make sure that both of you are committed to being together and making your marriage work before talking to your children about the reconciliation.
The last thing you want to do is subject them to a scenario where they are seeing their parents break up and get back together numerous times. Divorce is hard enough on youngsters without adding extra instability to their lives.