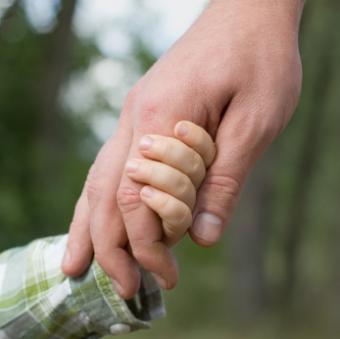 Applying for Child Support
Custodial parents or guardians may seek child support in a number of ways:
Hire an attorney to initiate child support proceedings.
Include a child support order as part of a divorce and/or custody proceeding.
Apply for child support services at the Office of Recovery Services (ORS).
Calculating Support
Utah calculates support based on the income of both parents. To calculate support, you can complete the support calculator. The basic steps are as follows:
Determine the monthly gross income of both parties.
List the number of children included in the order.
Determine the basic support obligation for child(ren) based on Utah Child Support Tables, which use the combined income of both parents.
Each parents' obligation is calculated based on their percentage of the combined gross income of both parents.
If parents split or share custody (more than 131 nights pear year spent with each parent), then the support amount is calculated based on the basic support obligation for each parent, as well as the percentage of time each child spends with each parent.
Deviations
In some cases, the courts may deviate from the guidelines. Reasons for deviation include:
Extraordinary expenses
Special needs of the child
Agreement of the parties
Modification
Modification of a support order may occur in the following circumstances:
It has been three or more years since the last order was entered.
There is a difference of 10 percent or greater between the new support amount owed and the previous support amount owed.
Support orders can be modified in less than three years if there is:
A change in custody
A change in wealth or assets of either parent
A permanent change of 30 percent or greater in either parents' income
A change in the child's medical or educational needs
A change in the availability of health insurance
A change in the legal financial support of other children
There is a change in work-related child care expenses
Modification can be accomplished by hiring an attorney or seeking services from ORS.
Collection and Distribution
ORS collects payments. Payors have a number of options, including:
Pay at your local ORS
Pay as a payroll deduction
Submit payments by mail
Pay by phone using a credit card
Pay via Western Union
Pay online
Custodial parents can receive payments via direct deposit, check, or EPPIcard debit MasterCard.
More Information
For more information about Utah child support, contact an attorney or visit the ORS website.